MELAβ at Frost Science
Role

Developer Intern

Technology

Cinder, C++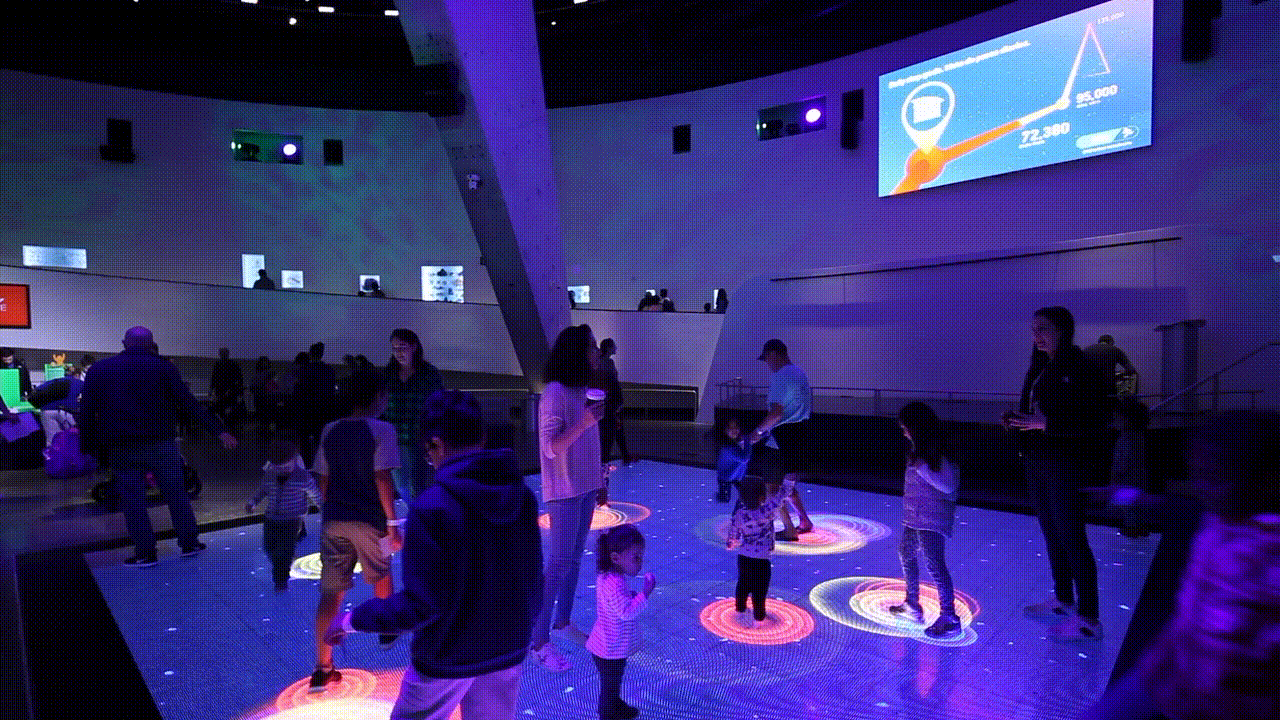 Rather than taking a traditional science museum approach of merely explaining the biology of the human body, Potion wanted to explore the social side of science. Visitors don't just learn about germs, they fight off a city-wide flu outbreak in a race-against-the clock game we designed. They don't just learn what a carbohydrate is, they frantically assemble three balanced meals for an athlete—or their grandmother—because nutrition means something different for everyone. They learn how to chill without the aid of Netflix in Relax Pods. And, in the true spirit of Miami, visitors dance their way to a better understanding of the benefits of exercise atop a 400 square foot interactive dance floor, which tells visitors just how many calories they burned up from their boogie down. Potion created a high-energy, joy-filled experience that ensures children and their families are learning in unexpected ways.

Situated in the largest gallery of the brand new Phillip and Patricia Frost Museum, the MeLaβ invites visitors to discover how daily choices affect their health and wellness. Here, visitors become their own experiment across five interactive zones—Learn, Eat, Relax, Exercise, and Connect—which explore the amazing ways their bodies and minds come together.

My role was not limited on one part of the project. As a developer interns, I was assigned to make all the menus in Plan A Plate, the entire Calories Data Viz app, and some of the Dance Floor transitions.




The official MELAβ introduction video by Frost Science.